About Kings Chess Academy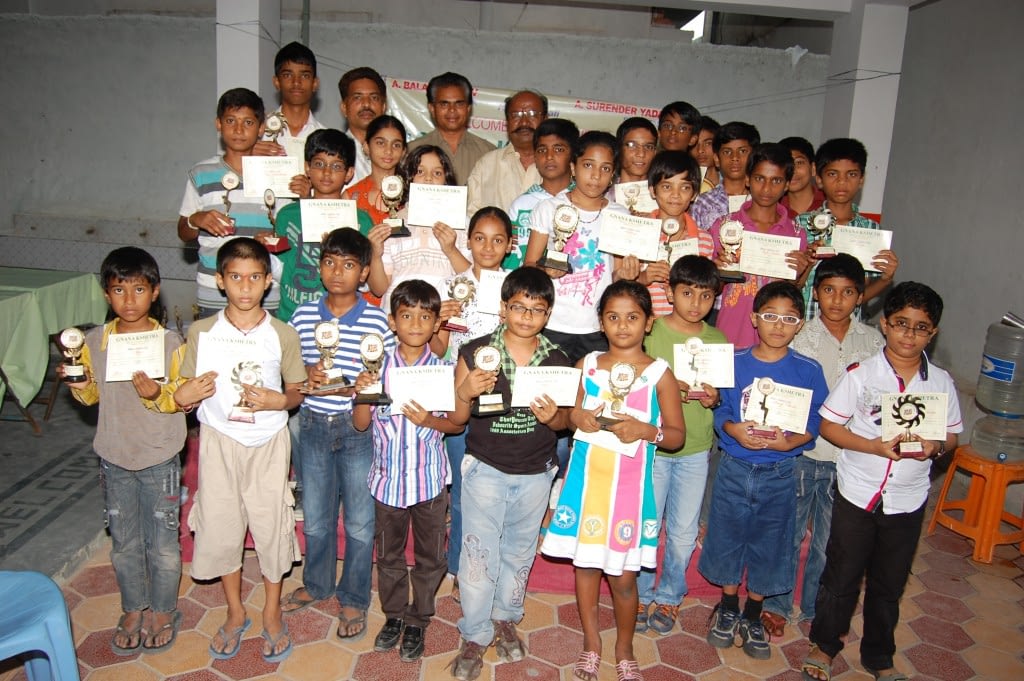 Kings Chess Academy has established in the year 2009 by M.Arun an International FIDE rated player,Under the aegis of Ranga Reddy Chess Association.
Kings' Chess Academy is a brainchild of M Arun (FOUNDER & CEO), an International FIDE rated Chess player and FIDE Instructor, founded in 2009.
His dedication to promote the game of chess sowed seeds to expand the empire of Kings' Chess Academy.
Arun, a young successful entrepreneur and most admired coach, also represented in many international events. His belief that 'distance never matters' in Chess has rooted an initiation for online coaching to students who cannot visit our academy.
KCA stands for nurturing young talents in field of chess through a pioneering teaching approach.
Objective of the Kings' Chess Academy remains the effective integration of traditional practices in a contemporary set up – to inspire, broaden and connect the passions of our students in a rapidly evolving world.
This, in sync with personalized instruction and practical training in State-of-art facilities, making this game of chess fun-filling and memorable for students.
With the joining of Arena Grand Master & FIDE Instructor, Saketh Pedagandham as a partner in Kings' Chess Academy gave a boost to completely revamp curriculum & structure of KCA on par with global standards. The expansion spree of the academy & branches initiated by him gave remarkable results producing young minds of future generations.
On repeated requests we have set up 5 branches in Hyderabad along with a branch in Kakinada, Andhra Pradesh. We as a team successfully operating our online classes to the Chess enthusiasts across the globe in more than 15 countries includes UAE, Oman, Bahrain, Singapore, Australia, USA, UK etc.
Our efforts to realise the dreams of many budding prodigies bore fruit and we strive to achieve more. For this, sky is the limit.
Our little stars have been on a winning streak for many years. Here are the few results we got from the recent past.
Professional Aspirants
This is best suited for the aspirants preparing for national level and state level tournaments. A professional program which offers students to have chess as their day to day activity and which focuses with one to one interaction.
Weekend Bonanza
A perfect program who want to have classes only in weekends. Its a programs specially designed for children who are busy in weekdays with their curriculum. For learners who want to try chess its the best program.
Hobby Players
This program is best for those who want to make chess as their habit. A program to boost up their game and make them have a good exposure to the game. A best suited program for those who finds three days a week to spend their time for chess
Home Classes
This program specially designed for players in twin cities who stay far away from our academy or for the one who want intensive one to one coaching with extra care. Distance to come to academy never matters, we care for you where ever you are !!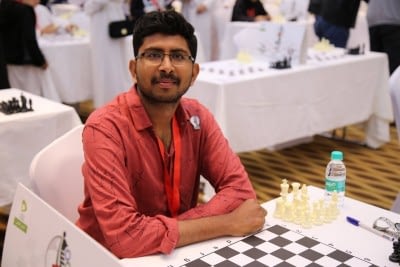 SAKETH PEDAGANDHAM
Saketh Pedagandham has the Peak rating of 1841. He is a certified FIDE instructor and has coached and produced many FIDE rated chess players.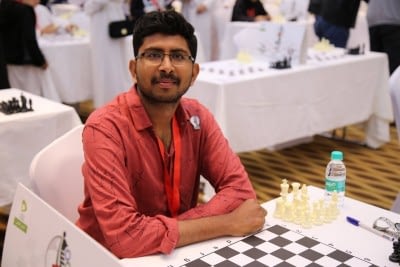 SIVA KUMAR
Achievments as coach: RECIEVED BEST COACH AWARD FROM GOVERNMENT OF INDIA MINISTRY OF YOUTH AND AFFAIRS.2008. Awarded as FIDE instructor. 25 YEARS OF EXPERIENCE
Kheerthi Ganta
got Gold Medal in Blitz & Bronze Medal In standard play, Karthik Sai got Silver Medal in standard Play, Havish got Silver Medal in Rapid Play, Suhaas secured 4th Place in Standard Play in Western Asian Chess Championship 2019
Karthik Sai
Common Wealth champion under – 14, 2018
Keerthi Ganta
Asian schools Bronze medal winner, 2018
Hari Charan
Bronze Medal Winner National school games, 2016
Madhrui
Bronze Medal Winner National School games, 2016
Aarav Nambiar
Arena Candidate Master, Asian schools 4th Place, 2017
Suhaas Akula
rating at the age of 6 and 2 times state champion
Rohan Pal
3rd highest rated player in under 9 in UK
Apart from these, there are several International rated players who have won many age group and category prizes in their respective countries.
Abhinav Sai
USA juniors second place, 2016
Nityashri Sankaran
Arena Fide Master, Dubai Summer tournament winner, 2017
Mahika Vallabhaneni
Bahrain schools champion, 2018
Anvitha Penagalapati
USA leading under 6 player, champion Polgar foundation national open girls, 2018
Archit Vimal
UAE nationals schools champion, 2017 & UAE nationals schools bronze medal winner, 2018